Digital Creative Lead
444 Media looking for a Digital Creative Lead who is able to translate customer requirements into creative digital adverts, beautiful designs and user experiences, and compelling content. The incumbent will be experienced in designing content for paid, owned and earned digital platforms such as social media, websites, mobile applications, digital advertising channels, SEO, search and display. The right person will lead the development of standards, guidelines and best practices for our growing digital studio, making it world-class through expert skills in digital design, copywriting, multimedia, and user experience. The ideal candidate will also be able to apply their creative thinking abilities on a range of client industries to develop impactful and meaningful digital campaigns for our customers.
Reporting to the MD and Digital Creative Leads responsibilities will include;
Lead the creative thinking and strategy process for pitches, proposals and production 

Produce and manage the studio quality on design, copy and content deliverables 

Provide Art, Creative and Conceptual direction to designers and copywriters 

Manage the production workflows, output, resources and traffic to meet deadlines 

Support multimedia teams for film, video and photography production 

Directly project manage large creative projects, ensuring brand and creative alignment  

Create and manage a digital asset library, encouraging reuse and efficient production 

Produce general and digital specific branding, CI and other client brand assets as required

Supported by media schedules, create holistic digital content marketing plans for our clients

Develop and implement production and design standards, guidelines processes 

Collaborate with client service team to create studio briefing procedures and documents 

Manage daily production stand-ups, task-lists, and chaselists with the client service team 

Lead ongoing ideation and creative review sessions, improving work standards and quality

Reduce revisions and rework incidences through quality assurance on all production work 

Mentor, Coach and Develop studio team skills and competencies on an ongoing basis 

Grow the Digital studio team through hiring permanent and freelance staff 

Manage external production partners where required, ensuring quality on time delivery 
Qualifications and Experience 
Undergrad Qualification Graphic, Multimedia Design or Creative Arts

Experience with Adobe Photoshop, InDesign, Creative Suite, After Effects etc

Experience with Digital Advertising tools eg. GDN, Adwords, FB, TikTok, Line etc

Knowledge of Digital Marketing tools eg. Hootsuite, SEMRush, Supermetrics etc

Skills and Experience in Art Direction, Content Marketing, and General Marketing 

At least 3 – 5 years experience in a similar role in a fast-paced working environment 

Previous experience working in a Marketing or Digital Agency will be advantageous

Excellent English skills, including Creative Thinking, Writing and Communication (Read, Write, Speak) 
Apply
Your application has been successfully submitted.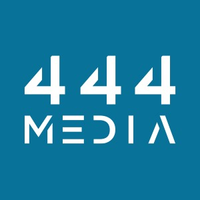 Global Digital Marketing Agency