Copywriter
444 Media is looking to hire a Copywriter to produce engaging, clear copy for different advertising channels such as websites, social media, online ads, and other marketing materials to support various clients in multiple industries. Our ideal candidate is a team-spirited, skilled and imaginative writer with an eye for detail. Someone organised and meticulous, who understands copy requirements for different digital formats, is able to thoroughly research various client industries and businesses, and who can write creative ad copy, conceptual copy, and long form copy for paid, owned and earned digital channels.   
Responsibilities will include;
Writing clear and error-free content for websites, social media, and digital advertising channels that reflects the company's or clients voice

Writing copy for ads, blogs, and other digital formats, as well as storyboards and scripts for multimedia 

Collaborating with marketing team and commercial team to brainstorm and develop a variety of marketing materials

Research, Edit and proofread copy as needed, ensuring the highest quality delivery standards  

Maintain up-to-date knowledge of marketing communication and client-related industry trends

Assist with client marketing and brand strategies, guidelines, and corporate branding projects

Support business pitches and storytelling to win new clients or projects
Qualifications and Experience
Undergrad University Degree in Marketing communication, Journalism or related fields
Native English

Speaker -  Exceptional English communication (Read, Write, Verbal) 

At least 3 years of professional experience as Editor, Journalist, Content writer, Copywriter

Experience with office tools eg. Excel, PP as well as Online collaboration tools is required 

Detail-oriented to create content that's free of errors, follows grammatical rules and aligns with a client's nuanced brand voice

Knowledge of online content strategy and creation

Ability to translate creative or business ideas into plans, proposals, projects and commercial strategies 

Working experience in any role in a Digital Marketing environment, preferable a Digital Agency (nice to have)
Apply
Your application has been successfully submitted.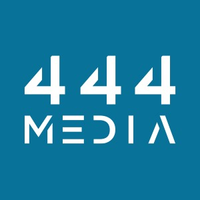 Global Digital Marketing Agency