Graphic designer
Job Description:
Conduct a meeting with clients or account managers to discuss the business objectives and requirements of the job.
Estimate the time required to complete the work and providing quotes for clients.
Develop design briefs that suit the client's purpose.
Think creatively to produce new ideas and concepts and developing interactive design.
Use innovation to redefine a design brief within the constraints of cost and time.
Present finalised ideas and concepts to clients or account managers.
Work with a range of media, including computer-aided design (CAD) and keeping up to date with emerging technologies.
Conduct proofreading to produce accurate and high-quality work.
Demonstrate illustrative skills with rough sketches and working on layouts ready for print.
Work as part of a team with printers, copywriters, photographers, stylists, illustrators, other designers, account executives, web developers and marketing specialists.
Qualifications:
Thai national only
Bachelor's Degree in Applied/Fine Art, Web/Multimedia Design or the related filed.
At least 2 years experiences in Web Designer, Graphic Designer or Digital Designer.
Exceptional skills in Adobe Photoshop and Illustrator. It will be advantage, if good skill in - Adobe Flash and its action script.
Experience in UX design is a plus.
Good creative idea, attention to details and craftsmanship is needed.
Passion and enthusiasm in design.
Opened mind and willing to do the better designs.
Good presentation skill and confidence to explain your ideas.
Well-organized, punctual, good service mind and pleasant personality.
Good command both in Thai and English.
Benefits
Health Insurance Life and Accident Insurance 
Provident Funds 
Annual Leave
Annual Holidays 
Annual Health Check up 
Funds for Master's Education 
Pocket Money for travel
Yearly Company trip 
New Year Party 
Congratulatory Money for Marriage 
Congratulatory Money for Giving Birth 
Condolence Money for Family Members Funeral 
Hosts to Merit of Funeral Employee Family 
Up-Country Allowance 
Birthday celebration
Casual Environment 
Annual Bonus 
Apply
Your application has been successfully submitted.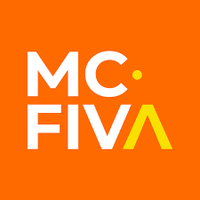 RESULTS-DRIVEN MARKETING AGENCY