Account Manager (AM)
We are building our client services team and require the services of a dynamic, versatile and professional Account Manager. The role will act as a go-between for the client and our various teams, being able to work with the commercial team on developing business proposals, with the production delivery team on planning projects and service delivery, and of course, with the client services team to manage customer accounts and ongoing requirements. The AM is expected to understand our pricing model, the details of our service offerings, and the nature of our clients industry and businesses. Our unique approach to client service allows us to differentiate ourselves, where the AM is the representative of the client internally, and is expected to be involved in all aspects of our clients work, from beginning to end.
Based in Bangkok.
Responsibilities;
● Being the overall point of accountability and Voice of Customer for allocated 444 Media client accounts in the company location
● Developing and managing account activity schedules for routine client tasks
● Writing internal briefs post client sign-off to book task level jobs into production and delivery team
● Conduct campaign, production and delivery status updates regularly with delivery manager
● Setting up meetings between the client and our internal teams for requirement reviews, scope clarification, planning, and briefing and de-briefing amongst other activities
● Maintaining a log of client service and delivery issues and escalate where required
● Working closely with delivery management to formulate delivery and account plans
● Manage and track client budgets, billings, and invoicing according to plans and schedules
● Together with the Production and Delivery team, supporting the commercial teams;
to interpret and respond to client and prospects briefs or requirements
to research and pitch materials for new and existing client deals
to assist with pricing estimates to new and existing clients
to manage delivery on-budget, and on-schedule, and on-quality
● Reporting to client on campaign, project and media performance with the support of delivery teams
● Planning, facilitating and attending client meetings for overall account health checks
● Develop Digital strategies to support commercial and delivery teams, and clients businesses
● Scheduling routine internal client review, client success, and client strategy working sessions
● Regularly research digital and client industry trends /technologies and present ideas internally
Key Performance Indicators;
● Client Account Activity and Performance (Job Delivery)
● Client Meetings (Relationship Building)
● Client Satisfaction (Client Survey Data)
● Client Retention (Post Initial contract term)
● Client Revenue Growth (Existing book)
Qualifications;
● Undergrad Marketing Degree / Diploma. Priority would be given to candidates with additional Digital Marketing certificates
● 5 - 7 years of experience in marketing-related roles
● Experience as a Marketing Coordinator, Supervisor, or Manager
● Experience with managing paid digital advertising, owned channels (Web / Social) and earned (Organic) digital marketing campaigns, as well as reporting tools such as Google Analytics
● Experience as an Account Manager in a marketing agency (preferably a Digital agency)
● Experience with Google Workspace
● Excellent command of both English and Thai
444 Media would like to be an employer of choice, attracting and retaining the best talent in the Digital industry. Our hiring philosophy is based on 5 core aims, these are to hire the best employees, treat every employee well, give all employees a chance to grow their careers, create a culture of innovation, and to provide a great working environment. At 444 Media, we believe that every person has unlimited potential, and that everyone of us has the ability to grow beyond our jobs. All our policies and processes are designed around these philosophies. Above all we value transparency, strong work ethic, and challenging work, and we expect all our employees to lead in their own way with respect, honesty, and integrity. Every employee is encouraged to support the development of the companies high performance culture through open feedback.
Apply
Your application has been successfully submitted.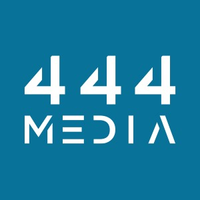 Global Digital Marketing Agency