Digital Media Specialist/Manager
444 Media is looking to hire a Digital Media Specialist or Manager with expertise on ad-buying and digital media management on all paid digital media channels. The role will develop and manage paid media strategies for our clients, provide performance reporting, and manage client accounts, and media channel partner relationships.
Based in Bangkok or Phuket
Responsibilities;
● Produce Digital media plans, strategies and channel mixes to support our client's business objectives
● Working in collaboration with other teams to integrate paid digital strategies into owned, and earned channel plans and campaigns
● Support the pitching of online marketing strategies for selling, and up-selling clients
● Manage the company's AdOps environment, incl. ad set up, ad optimization, and ad execution
● Analyze and interpret data from different media channels and be able to maximize clients' ROMI
● Work on various client campaign objectives simultaneously eg. building awareness, driving traffic, sales, and increasing conversions.
● Allocate budget and monitor costs and performance consistently, and conduct ongoing optimization
● Provide detailed performance analysis and reporting at campaign, account and media channel levels
● Leadership the process of making recommendations for client's marketing and business objectives
● Produce client-facing deliverables on schedule per campaign and account management requirements
● Manage and facilitate billing and invoicing relevant to digital media campaigns
● Develop and manage relationships with key media platform partners eg. Google, Facebook, TikTok, LINE, Shopee, as well as with affiliates, direct buys, and premium publishers
Qualifications and Experience;
● Marketing or Business Degree, Digital and Data Analysis Certifications a plus
● At least 3-5 years of experience managing medium to large paid Digital campaigns
● Good written and verbal command of both English & Thai
● In-depth knowledge of Google ads, Google Shopping & Facebook Ads. Google Ads, Google Analytics, SEM, Facebook Ads, Linkedin ads, GDN, Paid Social, Programmatic, LineAds.
● Knowledge of paid social media platforms e.g. LINE LAP, TikTok Ad, Shopee Marketing Solution
● Up-to-date certifications eg. Google Skillshop, Search, Display & Shopping, FB BluePrint
● Experience with Google Data Studio, Data Analysis, UTM, GA/GA4 and other data and tracking tools
444 Media would like to be an employer of choice, attracting and retaining the best talent in the Digital industry. Our hiring philosophy is based on 5 core aims, these are to hire the best employees, treat every employee well, give all employees a chance to grow their careers, create a culture of innovation, and to provide a great working environment. At 444 Media, we believe that every person has unlimited potential, and that everyone of us has the ability to grow beyond our jobs. All our policies and processes are designed around these philosophies. Above all we value transparency, strong work ethic, and challenging work, and we expect all our employees to lead in their own way with respect, honesty, and integrity. Every employee is encouraged to support the development of the companies high performance culture through open feedback. 
Apply
Your application has been successfully submitted.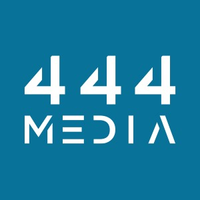 Global Digital Marketing Agency