Product Owner
Product Owner
Responsibilities :
Manage development stage of SHIPPOP's products and services.
Balance a technical limit, business requirements, design and others in area of develop a products.
Help team and stakeholders to delivery a best products and services to customer.
Work closely with agile/scrum team and stakeholders as effective, efficiency, and smoothly.
Manage and decision making about products and services' priority.
Take a ownership of projects from day 1 to launch.
Requirements:
Experience in Product owner, IT or related field.( Junior 0-3 years , Senior 3 years of experience)
Experience in Agile/Scrum methodology.
Understanding in development process and technical documents.
Experience in produc design and co-ordinate with UX/UI designer.
Good in negotiation, communication, organize.
Love to learn a new things, flexibility, problem-solving.
Apply
Your application has been successfully submitted.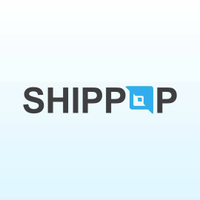 MAKE SHIPPING EASY