Media optimization [Urgent!]
Job description
•Assess briefing document quality from the sales team and account management team. 
•Ensure all necessary information is put in the brief
•Discuss with client team on brief clarification where appropriate
•Create strategic proposal based on client requirements 
•Translate brief into strategic approach. 
•Be able to set hypothesis and assumptions and back up with research
•Conduct competitive analysis
•Identify strategic online touchpoints and media formats that fit to client needs.
•Establish campaign metric to measure campaign effectiveness.
•Create a digital media plan for assigned accounts.
•Collaborate with a cross-functional team, including sales team, ad-optimization team, content team, analytic, tech and project manager.
•Initiate and bring new ideas to the team
•Be able to lead internal discussions and draw conclusions for next step
•Represent the company to present plan or solution to external parties 
Qualifications
•4+ years experience in media agency (Media optimization experience is a plus)
•Enthusiastic, positive, strategic thinking and creative. 
•Data-driven with an understanding of the importance of appropriately quantifying the results of your work
•Comfortable in a fast-paced, and rapid-growth environment. Ability to work independently as well as part of team.
•Exceptional interpersonal skills and experience in partnering with diverse and remote teams throughout the organization
•Naturally well organized and can keep cool when working to tight deadlines
Benefits
Health Insurance Life and Accident Insurance 
Provident Funds 
Annual Leave
Annual Holidays 
Annual Health Check up 
Funds for Master's Education 
Pocket Money for travel
Yearly Company trip 
New Year Party 
Congratulatory Money for Marriage 
Congratulatory Money for Giving Birth 
Condolence Money for Family Members Funeral 
Hosts to Merit of Funeral Employee Family 
Up-Country Allowance 
Birthday celebration
Casual Environment 
Annual Bonus 
Apply
Your application has been successfully submitted.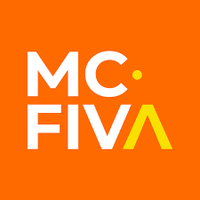 RESULTS-DRIVEN MARKETING AGENCY